Notices posted prior to 2007

Re Don Hanson from Jeff Laub (son-in-law)
It is with great sadness that we must tell you that Don passed away peacefully this evening (Sunday 24Oct2010) surrounded by his family and loved ones.
Don's fight with his respiratory ailments of the past few years escalated quickly these last 10 days. He literally went from feeling great to feeling terrible overnight, and after a visit to his doctor and then his pulmonologist, was admitted to Whidbey General with what was initially thought to be a case of pneumonia. As the hospital worked through his symptoms and struggles, it became clear that pneumonia was not the chief concern, but that Don had ARDS (Acute Respiratory Distress Syndrome) stemming from his pulmonary fibrosis, which rapidly consumed the tissue in his lungs. These were combining to prevent Don's lungs from absorbing oxygen, and he went from the 5 liters of oxygen that was maximum at home, to 15 liters, which was the maximum the hospital could provide. By Friday the 22nd, it was clear that the family needed to gather and share their last goodbyes. Don spent a wonderful day Saturday with Fay and all 4 girls and families, before being called away to our Heavenly Father this evening.
Memorial arrangements will be made in the coming days, and details will be shared as soon as they are available.

Don served with VP2 from 1958 to 1961 and served the VP2 Assn as chair of the committee for the Whidbey Patrol Squadron Memorial in Oak Harbor.

Update 25Oct2010- A memorial service for Don Hanson will be held at 2pm on Saturday, October 30th at the Oak Harbor Lutheran Church. We look forward to seeing you there.
Dave Michel advises that "Squadron mate Fred "Gil" Kachold passed away on October 4, 2009." In this connection, Dan O'Donnell wrote "Fred Kachold passed away last week. I think he was 85. Fred ran night check at Adak during the 1961 deployment and was totally outstanding. Crew 8 had three engine fire lights in a row, and he found the pin hole in a PRT heat shield that was causing the problem." Fred served in VP2 from 1960 to 1963; and in the US Navy from 1944-1966 as an Aircraft Engine Mech. Dave also advised that mail sent to the Kachold address in Mt Vernon will be forwarded to a son in Virginia. The obituary notice is here.

[nvsoar__

20Oct2009

]
Elaine Haase advised that her husband, My husband, Captain Richard A. Haase (VP-2 squadron member from May 1947 to June 1950) passed away March 15, 2009 after a long battle with Parkinson's Disease. His years in the VP-2 squadron were very special to him. nvsoar adds - Richard Haase served in the Navy from 1941 to 1972 and was a LCDR while in VP2.


[nvsoar__

23Jun2009

]
Catherine Borgstedt advised that her husband, Forrest C. Borgstedt, CDR, USN Retired passed away 7 April 2009. CDR Borgstedt was with VP2 in Panama in the 1930's and again with VP2 at Whidbey Island 1954-1956.

[nvsoar_

23Jun2009

]



Reunion 2010 News

- from Vic G - Our reunion committee has tentatively chosen the Hilton Pensacola Beach Gulf Front resort as the location for our 2010 reunion. Mark your calendars to save November 1-5, 2010 for the VP-2 Association reunion. Many thanks to Harry Herman, Jim Summitt, Bob Casey, Dave Hartsaw and Russell Walsh for their work on the reunion committee. It's too early to make reservations at the hotel, but you can view the facilities on the Hilton website. Just Google "Hilton Pensacola Beach Gulf Front." More information about the reunion will be provided in the December 2009 issue of the VP-2 Newsletter. It is anticipated that the reservation process for the hotel and the reunion itself will begin early in 2010.

nvsoar__

19Mar2009
Nancy Moran - Tom Moran advises that Nancy passed away 16Jan2009 - It is with heavy heart that I tell you that after a valiant struggle with cancer Nancy passed on early this morning. Thank you all for your thoughts and prayers. She is now with God. Tom
VP-2 1956-1959; Obituary notice posted here.
William Richard 'Dick' Seng - Step Daughter Beth Ogden advises that Dick passed away on 22Dec2008 - Dear Friends,
As Dick's stepdaughter who knew him as a kind, gentle, loving man who at times walked on water, it is my sad task to inform you that he passed away on December 22, 2008. The cancer that he fought with his low-key, yet undaunted spirit returned. He had traveled to Nova Scotia with my mom for two beautiful weeks in September. Then in November he and my mom spent a week in Williamsburg, Virginia with me and his granddaughters; followed by a visits with his daughter and his stepson and their respective families in Raleigh and Carey, NC. We were all with him on the 21st and the 22nd; fourteen family members of three generations who loved him endlessly. He knew we were all there and was able to say good bye and pass with dignity. My mom, Sandy, would love to hear from you. Her choice of correspondence is USPS mail. She would love to have notes with your remembrances of times shared with Dick.
Most Sincerely, Beth Ogden
Dick served in VP-2 1958-1962 as a Naval Aviator LT. (Sandy's address provided on request.)
Robert L Pass - Son Skip advises that his father has passed away - I am the son of Robert and Irene Pass. Dad passed away in October 2006 after a brief and courageous battle with cancer. Dad served his country in the Navy for 30 years and sincerely enjoyed the challenges and rewards that came while working with people and planes. I remember visiting dad while he was working at NAS Whidbey back in the 1960's. He was proud of the job he did and was proud of the people he worked with throughout his career. I can remember touring P-2's beginning in the cockpit and then scrambling over the wing making our way to the back of the plane. I/we are very proud of dad and will always keep and cherish our experiences and memories of our collective "Navy lives" as we followed dad from squadron to squadron. My mom, Irene Pass, continues to live in Mount Vernon where she is close to me, Skip, and my sister Melody. I enjoy reading your periodic newsletter and would appreciate to continue to receive it.
Bob Pass served in VP2 1948-1950 as an AEC.
Robert M Dagg - It was announced at the 2008 Reunion business meeting that Bob Dagg had passed away. No other info available. He served as CO, VP-2 from Dec 1967 - July1968.
Robert E Hadley, passed away 13Oct2008 - Spouse Jolene advises "- Sorry to give you the bad news but have to tell you that Robert Hadley from Oak Harbor,WA, one of your shipmates, has gone to a better place. He had COPD for 9 years and died at home with loved ones."
Bob Hadley was not a member of our association so no VP-2 service info is available. He served in VO-67 as an ATN2.
New Member - Milt and June De Buhr, VP2:61-64. Joe Lapham twisted his arm so much that Milt "volunteered" to become an Association Director. Milt replaces Bill Haeckler on the Executive Board. [

nvsoar_17Sep2008

]
Re Dick Guter and Dick Seng -
Joe Gleason reports today that Dick Guter is doing well and recovering nicely. "Talked with him and he sounds healthy. Tried to get him to come to the reunion but he says he still has too much on his plate and won't make it." A telephone call with Dick Seng reveals that he too is on the mend and in good spirits. [

nvsoar_15Sep2008

]
Notice was received today that Robert Surman (VP2:6163) passed away in Apr 2008.
[

nvsoar_14Sep2008

]
Joe Axford (VP2:65-68) advises that he has shifted his winter time home base to NV. Unable to give up the northern
reaches completely, he summers in Atlin BC. Check it out on Google Maps. Here's his comment-
Hi Doug,
Atlin is a small unincorporated town of about 400 people of which about 10% come from the states. As you have seen
on the map there is a good sized lake, and mountain of the same name here also. There are 2 small grocery stores and a hardware store here, but to do any real shopping you have to go to Whitehorse Y.T., about a 2 hour drive away. As
you may have figured out, as Juneau residents we liked to come here to get out of the rain and cloudy weather. Atlin was
as good as place as any to go to. Even after we moved to Nevada we decided to keep this place, as Pahrump has triple digit temperatures a lot of the summer. Right now the leaves are changing color and it is very colorful. It reminds me of when I lived in Anchorage about 50 years ago.
Joe
[

nvsoar_13Sep2008

]
Here's a quiz - What is going on here, where, and by whom?

From Joe Oppe; VP2:1952
I was a Parachute Rigger attached to VP2 in 1952 when we were deployed to Kwajalein. I'd appreciate hearing
from any of my squadron mates who have information about those early days. Seems I'm one of the only members of
the association from that early time period.
[

nvsoar_13Sep2008

]
From the association's newest member; Ben Savage; #565
I was in VP2 (flight crew 6) as ATN3 Radioman from Nov. 1962 - Dec.1964. We deployed to Kodiak, Adak &
Shemya. We experienced the Good Friday earth quake/tidal wave & moved up to "High Ground" in the EM Club on the
Mountain.
I would like to communicate with squadron members, my Crew 6 members, obtain photos or general information
about my time in VP2. I lost my "Cruise Book" as a result of the tidal wave & I am attempting to recreate it to share
with my family. I have joined the Association & would appreciate any help that my Squadron Mates may have to share.
Henry B 'Ben' Savage
[

nvsoar_13Sep2008

]

From Virgil Pattin the end of August 2008. (VP2:1968-69)
Greetings to all: Well I've done it up big this time, In May on the 27th I remarried. Ruth and I have known each other for a long time and we were both widowed. She had moved to Tennessee to be near her Mom, Brother and Sister. Soon after the move her Mom and Brother both died. She was working too hard and needed a vacation. We had been using SKYPE for about two years to chat and visit, so I thought it would be good for her to take a vacation in California. We discussed it and in February hear she came. We went every where and had a blast, with so many things to see and do her vacation was over far too soon and we discovered that we had fallen in love. She returned to Tennessee to set things in order and soon she was back here.
My children and a few friends helped us celebrate our marriage. I have included some pictures for all to see.
Virgil and Ruth Pattin
[

nvsoar_13Sep2008

]
Marie Hart advised that John Lalley passed away on 10Aug2008. Chief Lalley served in VP-2 as an ADRC in 1959-61.
[

nvsoar_13Sep2008

]
Here's a break from the more serious stuff -
A Cowboy's Guide to Life
* Never squat with yer spurs on.
* There are two theories to arguin' with a woman; neither one works.
* Don't worry about bitin' off more than you can chew, your mouth is probably a whole lot bigger'n you think.
* If you get to thinkin' you're a person of some influence, try orderin' somebody else's dog around.
* If you find yourself in a hole, the first thing to do is stop diggin'.
* Never smack a man who's chewin' tobacco.
* It don't take a genius to spot a goat in a flock of sheep.
* Never ask a barber if he thinks you need a haircut.
* Never follow good whiskey with water, unless you're out of good whiskey.
* Good judgment comes from experience; experience comes from bad judgment.
* Always drink upstream from the herd.
* Never drop your gun to hug a grizzly.
* If you're ridin' ahead of the herd, take a look back every now and then to make sure it's still there.
* When you give a lesson in meanness to a critter or a person, don't be surprised if they learn their lesson.
* When you're throwin' your weight around, be ready to have it thrown around by somebody else.
* Lettin' the cat outta the bag is a whole lot easier 'n puttin' it back in.
* Always take a good look at what you're about to eat. It's not so important to know what it is, but it's critical to know what it was.
* The quickest way to double your money is to fold it over and put it back in your pocket.
* Never miss a good chance to shut up.
(from http://thinks.com/jokes/lists/cowboy-guide.htm) [

nvsoar_27Jul2008

]
From Joe Gleason re Dick Guter -
Good Morning All,
Since I have been unable to reach Barbara Guter to find out the status of Dick's surgery, which occurred last Thursday, I called the hospital in Charleston this morning and talked with her. She relayed the following:
He passed the surgery with flying colors and is recovering nicely and moved from the ICU this morning.
He performed the 'swallowing' test this morning which I figure is more a test for the doctor to see whether or not he reattached all the parts correctly than to see if Dick is OK.
She expects the hospital to release him sometime next Monday at which time they will commence the 2 hour journey back to Bluffington.
She wanted me to relay to all her gratitude and appreciation for all the prayers rendered in Dick's behalf. Apparently her laptop doesn't work in the Charleston area so she won't be able to inform everyone of the situation until they arrive back home.
I, for one, feel much more at ease with this info and wish him a speedy and complete recovery.
See you guys at the Reunion! [nvsoar___23Jul02008]
Peggy Steigel advises that George Clapper passed away in Alamogordo on 12Jun2008 at the age of 78. Joining the Navy in 1946, George served as a 2M in VP2 from 1950-1953. [

nvsoar__21Jun2008

]
Cherie Schweitzer, spouse of William E. Schweitzer (VP-2; 64-65), advises that her husband unexpectedly passed away on 03Apr2008 in Fernley NV.

[nvsoar__

07May2008

]
A note from Joe Ryan regarding his reunion hotel reservation - In the registration process, the hotel asked for my street address. I responded with the house number and "Arrowhead Drive." On receiving the confirmation notice I realized something wasn't quite right when it read "Airhead Drive." The post office delivered it anyway. "Do they know something I don't?"


[nvsoar__09Apr2008]
Via voice message to Bob Champoux in Jan 2008 - Both Anita and Benjamin Ginn have passed away.
nvsoar adds - The Ginns were with VP-2 from 1949 to 1952 with Ben ("Frank") serving as a Ltjg. [

nvsoar__05Apr2008

]
Late entry from Jan2008 message - Jack Bowden advises that both Elena Smith, wife of Capt James L Smith, and Capt Henry Shaver have passed away in early 2007.
nvsoar adds - James Smith served in VP-2 in 1953-54, in the Navy from 1941 to 1975. Henry Shaver was not an association member - no info in the data base regarding service dates. [

nvsoar__05apr2008

]
Late entry from Dec2007 message - Margaret Simon advised that her husband, John Joseph Simon passed away on 09Dec2006. She reports that he was proud to have served in VP-2.
nvsoar adds - John served in VP-2 in the 1950-1953 period as an ET3. [

nvsoar__05Apr2008

]
Late entry from a Jan2008 message - Jeff Lampe advised that his father, Rodney E Lampe passed away in July 2007.
nvsoar adds - Rod served in VP-2 from Aug1957 to Feb1959 as an AT2. [

nvsoar__05Apr2008

]
Re Joe Gordon via Vic Gulliver - Joe Gordon, husband of Meryl (Dando) Gordon passed away 20March2008.

[nvsoar__05Apr2008]
Re Ken Renner, indirectly from David Brougham - Ken Renner died yesterday (02Mar2008) in Portland. Apparently his heart simply stopped. It wasn't a heart attack. He fainted at work last Friday and was taken to a hospital where he passed away. A memorial service will be held this Saturday (08Mar2008) at 11:00 am at Waverly Country Club on the banks of the Willamette River, 1100 SE Waverly Drive, Portland 97222. Ken was one of Oregon's most well known lawyers and a select member of the American College of Trial Lawyers.
As some of you know, Ken's brother was also a Navy pilot.
nvsoar adds - No info here on when Ken served in VP2 since he is not an association member. I would guess that he arrived after 1963.

[nvsoar__

04Mar2004

]
From Bruce Walker re Russ Stasel -

Hello VP-2 shipmates.....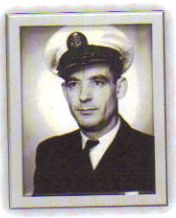 I'm sorry to tell you that on 02/19/08 we lost one of our best. Master Chief (AT) Russel Stasel died from complications of cancer and pneumonia. He is survived by his wife Joyce and three sons and a daughter. Russ served twenty three years in the navy. He was Chief in charge of the VP-2 electronics shop from 1954 to 1956. Those who were lucky enough to serve under him will remember him as a teacher, mentor and a fair man. (God knows where some of us wouldbe today if he had not shown us the way.)
After Russ retired from the Navy he lived in Aloha, Oregon and worked several years as technical manual writer for Tectronix in Beaverton, OR.
[nvsoar__
23Feb2008
]
Re New Member - John Vavrek recently joined our associaton. John served in VP-2 from Jan 1965 to Sep 1967 as an AX3 and a Jez operator in Crew 11. He is the 563rd squadron veteran to join the association.

[nvsoar__

18Feb2008

]
Re Barbara Hinman via Vic Gulliver -

Hi Vic: Hope this finds you well. I just wanted to report to you that Barbara Hinman passed away this past Friday morning, February 1st. She had been having some health problems over the past few weeks besides her bone cancer. She will be really missed.
Verna Beam [nvsoar__07Feb2008]

From nvsoar - Recent newcomers to the association are Art /Helene Kohrmann, AX2, 65-68; H David/Judy Scharf, AD3, 57-??; Donald A/Kay Barthel, LT, 65-68; and John D Epperson, LT, 59-63. Welcome! Hope to see you all in San Diego in September. Suggestions, Images and Stories/VP-2 memories for the website are appreciated.

[nvsoar__

21Jan2008

]
George Porter reports that his wife, Diane, passed away in Jan 2006.
nvsoar adds - George served in VP2 1952-1955.

[nvsoar__

14Jan2008

]
Re Jerry Davis from April Crump - I am writing on behalf of my mother, Dianne Y. Davis. For the past five years, she has been married to Jerry Don Davis. He has received and read your newsletters in earnest for years. I am sad to report that early this morning (07Dec2007), Jerry passed away.
nvsoar adds - Jerry served as a Aviation Electronics Technician specializing in navigation equipment during his 1961-62 service in Patrol Squadron Two.

[nvsoar__

29Dec2007

]
Re Cdr Donald Patrick Lanaghan - from his nephew Patrick -


Dear Mr. Donohue,
My uncle, Cmdr. Donald Lanaghan, passed away Dec. 23—I believe he was commanding officer of VP-2 from about 1962 to 1963. He broke his hip last August but died of pneumonia while recuperating. His funeral will be held in Charlotte, IA on January 12, 2008. I am trying to write a fitting obituary for my uncle and would appreciate any recollections you or any members of your fine organization might be willing to share with me. Cmdr. Lanaghan was a lifelong bachelor with few immediate family members to keep his memory alive. Thanks very much for your website—it's helped me get an idea of the sort of career my uncle had.
Sincerely, Patrick Lanaghan

nvsoar adds - Cdr Lanaghan served as XO and then CO of Patrol Squadron Two (CO tour from 26Jan1962 to 01Feb1963). My recollection is that he was competent, cool headed, low keyed and a universally admired Skipper. [nvsoar__27Dec2007]
Re Leslie Leon Nason, from Luther Massey via Skip Forseth -
Hello Guys. Well I hate to tell y'all again, but another shipmate has passed. Leslie Leon Nason passed Dec. 19,2007, he had cancer. Some of you knew him as " Steve". He would have been 59 yr. old on Dec. 21, 2007. He worked in airframes and was on crew 11 on the 69 westpac cruise. He lived in Meridian, Ms.

[nvsoar_

23Dec2007

]

From nvsoar - another VO67 item - The VO67 Association received notice a few days ago that Observation Squadron Six Seven has been awarded the Navy Presidential Unit Citation. Of interest to VP2 Association members is that more Patrol Squadron Two veterans served in VO67 than from any other Navy Aircraft squadron.
These are A.G. Alex) Alexander, Al Allen*, Chester Coons**, Doug Donohue, Earl Erickson, John Exley, Larry Gire*, Robert Hadley, Jake Jacobs, Rodney Jackson, R.R. King, Jim Kravitz**, Don Lantz, Richard Mancini**, Brian Millette, William Mclay*, Richard Ober, Del Olson**, Ronald Rigby*, Mike Roberts**, Wally Sharp*, Joseph F Teodorczyk, Robert Tobias*, Frank Townsend, William Young, Jerry Welker, [* Deceased; **KIA].
This citation is awarded in the name of the President to units of the Armed Forces of the United States and cobelligerent nations for extraordinary heroism in action against an armed enemy. The unit must have accomplished its mission under such extremely difficult and hazardous conditions to set it apart from and above other units participating in the same campaign. The degree of heroism required is the same as that which would be required for award of a Navy Cross to an individual.


[nvsoar___

22Dec2007

]
From nvsoar - for those who knew Ray Eckert, with whom I served in VO67.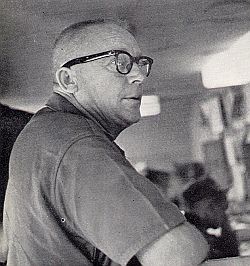 Ray passed away on November 26, 2007 at the age of 86. He was raised in Bristol, Pennsylvania during the Great Depression in a large family at a time and place where families had each other and little else. Shortly after the attack on Pearl Harbor Ray joined the Navy. Ray served faithfully in the Navy for over 30 years, rising through all enlisted ranks until he was commissioned as an Officer. Ray served throughout the island campaigns of the Pacific during World War II, the Korean Conflict and the Vietnam War where he was a member of VO-67. Ray was the recipient of numerous awards including the Naval Commendation medal.
Ray is survived by his six children; Bud, Bob, Steve, Rosemary, Kay and Paul, 18 grandchildren and four great grandchildren. Additionally, Ray is survived by his one remaining sibling, Mary Wooley. Interment will take place at Arlington National Cemetery.
Memorial services for Ray Eckert will take place in the Bay Area on Sunday, December 9th. Details on request.


[nvsoar___

29Nov2007

]
Re Cleveland Dykes, from Luther Massey via Skip Forseth -
Just got a message on my phone while at church, from Dykes wife. She said that Dykes passed away on Friday 16 Nov 2007. He had both lungs transplanted about eight months ago, and he just never got over it. He had pneumonia when he passed away. We lost a good friend. Luther

[nvsoar adds - Cleveland Dykes served as an AMS in VP2 in the 1967-69 period.
Last known address is Lynden, WA

Posted_

19Nov2007]

Update from Luther Massey - 05Dec07


Mr. Cleveland D. Dykes passed on Nov. 16 2007. Dykes worked in airframes shop. He was in VP-2 from 1967 - 1969. He had problems with his lungs for years. He was liked by all his shipmates and all that knew him.
Re Warren Farwell - Pat Farwell sends - Warren lost his valiant fight against cancer 1 November, 2007.


Thank you so much for your encouraging and reminiscing e-mails. Warren read them many times and they led to many recalled "war" stories that his two sons and grandson enjoyed. It pleased him very much that you thought of him, even though he was unable to respond. Navy life was always a large part of his life even in retirement. He had walked the halls of the National Museum of Naval Aviation as a Tour Guide for over ten years and he eagerly followed his son John's Navy career. His grandson Alex is a budding Blue Angel.


Warren will be laid to rest at Ft Barrancas National Cemetery, NAS Pensacola, Friday, December 28. There will be a Celebration of Life at NMNA Cubi Bar following.


I am attaching a copy of his obit. Any VP2 er coming to Florida during the winter or Minnesota during the summer will always be welcome at my door.



[nvsoar adds - Warren Farwell served in VP 2 from Dec 1957 to Oct 1960. I remember him as the Plane Commander of Crew 5. His obituary is posted here.]

[posted

18Nov2007

]
Jim Welch reports that Lloyd Stine passed away a couple of years ago.

[nvsoar____03Nov2007]
Dino looking good with his ship! Taken at the National Stearman fly-in, Sep2007.

[nvsoar__

04Oct2007

]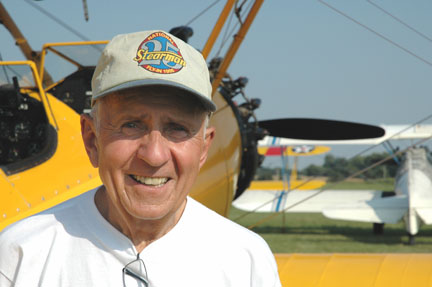 A note from Don Overeem suggests that where a wet road may result in hydroplaning conditions, or on an icy road, that a prudent step is to disengage the vehicle cruise control. The cruise control will not work properly when the vehicle tires are not in solid contact with the road surface. Thanks Don.

[nvsoar___

24Sep2007]
From nvsoar - Re: Larry Gire; served as pilot in VP-2 in the early '50s. Larry passed away on 31Aug2007 from cancer. I had the privilege of serving with Larry in VO-67 where he was Operations Officer. A memorial service was held in Ridgecrest CA on 08Sep2007 which was very well attended by his China Lake shipmates, many from his family and church, and eight who served with him in VO-67.

[nvsoar__

09Sep2007

]
A note from Bob Eccles -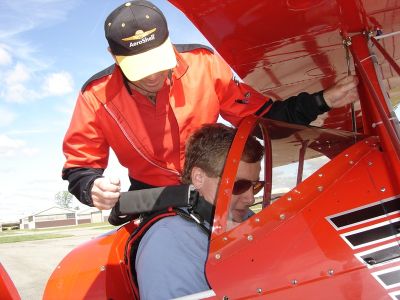 I recently had the chance to fly with Brett Hunter, an aerobatics pilot who flies a modified Pitts S-2C. It was an incredible experience, as we performed maneuvers like rolls, loops, hammerhead turn-arounds, tail slides and more. We occasionally pulled three or four g's.
I also attended the "Thunder over Michigan" airshow July 8th at Willow Run Airport here in the Detroit area. Among the acts featured were the Blue Angels. My dad loved to watch the Blue Angels perform. Some day I'd love to get a flight with the Blue Angels. It doesn't do any good to request a flight, though. You have to be invited. And it's usually TV people they take up with them, not radio folks like me. Oh well, I can dream! Bob Eccles


[nvsoar___24Jul2007]
Comment from Joe Gleason -

A 2007 study by Clemson University found that the average American walks about 900 miles per year.
Another study by the American Beer Institute found that Americans drink an average of 22 gallons of beer a year.
That means, on average, Americans get approximately 41 miles per gallon - not bad, not bad at all!


[nvsoar___24Jul2007]
Received from Bill Haeckler -
"War is an ugly thing, but not the ugliest of things. The decayed and degraded state of moral and patriotic feeling which thinks that nothing is worth war is much worse. The person who has nothing for which he is willing to fight, nothing which is more important than his own personal safety, is a miserable creature and has no chance of being free unless made and kept so by the exertions of better men than himself."
--John Stewart Mill—
Late Entry - Marie Hart and Russ Stasel have advised that Corliss "Red" Preston passed away on 22Jun2007. Red served in VP-2 from 1955-1958 as a Chief Petty Officer.



Note from Tom Moran - Shipmates, I have the sad duty to report the passing of Corlis E. Preston, better know to us all as Red! Red was the finest CPO I ever knew and a great friend as well!


Viv called this evening to report he died at the VA Hospital Palo Alto last Friday. He apparently died after three weeks in the hospital and the hospice. Viv said it was the finest care he has had.


Per his request there will be no services. The Neptune Society handled the arrangements and he is to be buried at sea. With regrets, Tom Moran

[nvsoar___

24Jul2007

]
From John Seebald -

I have been pursuing one member of Crew 3 (1957-1959) for some time and finally think I have found him, but, unfortunately, he is deceased now. The search to find him was a bit of a struggle with the first obstacle being that we all knew him as "Bob" McKay when in reality his name, as it turned out, was Richard. How that little discrepency came about I don't know. At any rate using his name of record, I found him in Virginia, as follows:
Richard W. McKay, Ser. # 323 56 43 ADR1 US NAVY KOREA, VIETNAM
Born: 8 Oct. 1928 Died: 28 Nov. 1996
Interred in Colonial Grove Memorial Park, Virginia Beach, VA 23456

I was able to verify his given name and service number from one of the roster lists that I had given to you last Sept.
Best regards, John Seebald


[nvsoar___

24Jul2007

]
Re Warren Farwell

; via George Jenista on 21July2007 - "George, good to hear from you. Maybe you would let Warren's old VP2 buddies know that he is now losing his fight with cancer. It has been almost 15 years since he lost an eye to melanoma, 5 years since it metastasized and he started participating in Phase 1 cancer trials with Mayo Clinic. The tiger has finally clawed its way out of the cage. I know he would like his friends to remember him. E-mails would cheer him. Hospice care is only a matter of a few weeks away, Love to you all, Pat Farwell."

Warren served in VP-2 from Dec1957 to Oct1960; was PPC of Crew 5 flying BuNo 135555.

Below is an image of Max Branscomb and Warren Farwell by YC5, followed by a portion of Max's note.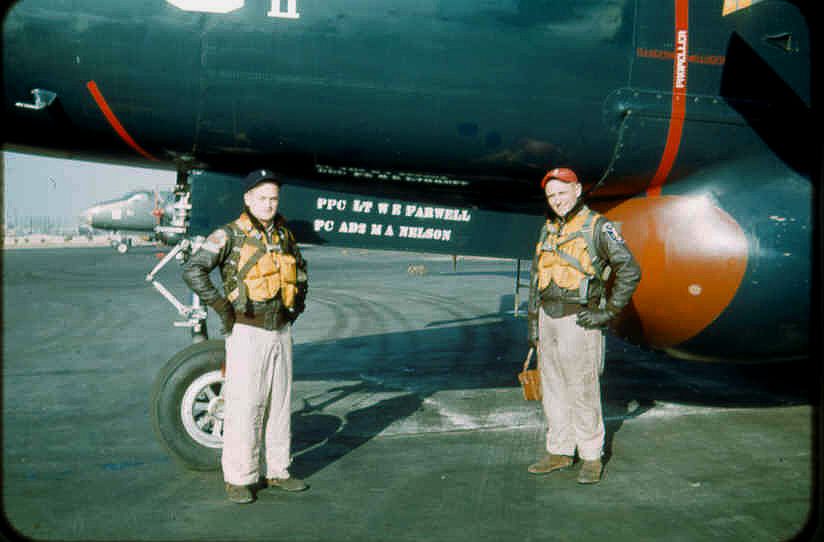 Carol
Anyway, I've been thinking of writing because I came across a photo of you and me that I believe was taken in 1958. I had been in Crew 5 since joining the squadron flying with Bob White who was the PPC. As I recall, you were flying with either the CO or the XO as PPC and took Crew 5 when Bob left the squadron. It was a key time in my P2V career because you were instrumental in me getting a chance to get an early PPC check. I was definitely in your crew and I may have even been assigned as co-pilot. In those days, I used a 35mm slide camera for all my photos. Slides are a pain to deal with ever at the best of times so they gravitated to a big box in a loft over our garage. As computers moved along, I eventually got a scanner that had a slide scanning function so I set about scanning hundreds of slides. Of all the pictures taken back then, this one is one of my favorites. I want to send it on to you because there is a pretty good chance that you don't have one like it.
[nvsoar___
23Jul2007
]
In a note thrown in over the transom I have been advised that Sharon Kraper, spouse of Bill Kraper (VP2 61-62) passed away in June of 2007.

[nvsoar___

09Jul2007

]
The final set of 42 inscribed patio bricks has been emplaced at the Whidbey Patrol Squadron Memorial. The location of all bricks is shown by the Patio Brick Locator diagram. Memorial lighting is expected to be completed by the end of summer.

[nvsoar_

05Jun2007

]
Re Frank Ginn - Jack Cockrell reports that Capt Frank Ginn, USN (Ret'd) passed away 21Feb2007. Frank served in VP2 1949-52 as a LTJG. Military service extended from 1943-1975.

[nvsoar__

22May2007

]
Re Henry Barber - Daughter Gail Shealy sends - "Hi, I received the VP-2 newsletter after it was sent to my dad, Henry Barber, and forwarded to me. My dad died 1-2-07 at the age of 87 years. His health had been failing the last 2 years. I know from his stories that he enjoyed his time at Whidbey Island in the VP-2 squadron. He was in the Navy for 26 years and then worked for Civil Service 14 years. Thank you, Gail Shealy, daughter"
Henry served in VP-2 1954-55.
[nvsoar__
21May2007
]
Charles "Chad" Herbert Anderson III reports that his father, Charles Anderson Jr passed away in Nov 2006. Mom is doing fine - staying very busy with the grandkids. The family will scatter his ashes during a visit to Orcas Island next month. Charles Anderson served with VP2 as a flight surgeon in the 1962-1964 period.

[nvsoar__

14May2007

]
Jim Summitt advises: Robert L. Smith, AT2, VP-2 1955-59 Crew Three; Died August 3, 2006 in Valparaiso, FL.

[nvsoar__

08May2007

]
Harlan Purdy Update - 05May2007 - In a note to Vic Gulliver, Mary Purdy writes "Vic, Harlan doesn't seem to comprehend much but I do think short notes from squadron mates might please him. We ask for your prayers."
{Perhaps a picture or two as well; more info on the notices page - nvsoar}
Harlan Purdy update - 21Apr2007

Dear Vic, Just a short note to say that Harlan has had dementia for the past three years but could function fine. On Oct. 19th after doing our daily swim at the aquatic pool in town, we stopped and got our flu shots. The next day he could not walk and really hit 'rock bottom'. After a week in the hospital here, they did a spinal tap and determined it was encephalitis. We took him to Manassas, VA where our daughter-in-law works at the hospital, for more specialized observation and after 9 days there, he was put in a rehab center for 5 weeks. We now are staying in Manassas where our son and daughter-in-law can help with his care early in the a.m. and putting him to bed at night. Vet.Admin. sends a girl to help me for 4 hours M-F which is a big help. If I can get that help here in NC, we will try to come home to live. Harlan needs almost 2 people to help him get up from bed and/or chair and to walk, even with a walker. He also has lost his hearing even tho 4 years ago he did have a cochlear implant. Hope everyone else is fine. Looking forward to your newsletter. Thanks, Mary

For info - Harlan served in VP2 from 1963 to 1965 (Alaska earthquake) where he served as Operations Officer, and as XO for a short time. Later he was the skipper of VP50.

[nvsoar__

21Apr2007

]
Neptune Gun Turrets Inquiry Received - Mr. Donohue,
I represent an aircraft museum here in St. Louis that has acquired an inventory of parts from the now closed Emerson Electric Turret Division here in town. We are in the process of sorting over 200+ 55 gallon drums of small and mid sized turret parts that date from 1942 to about 1960. Many of the parts are WWII era but some appear to be from the Aero 9 and Aero 11 turrets that were installed on the Neptune. Our museum is interested in restoring an Aero 9 and Aero 11 that we have located in California but we are having trouble finding any manuals. Do you know of anyone who has a manual that we could copy? I have heard that somebody is restoring a neptune complete with the Martin upper deck, Aero 9 nose, and Aero 11 tail turret. Do you have any information on this project?

The link below will take you to some photos of the giant jigsaw puzzle that we are working on. Any help you could provide regarding turret information for the Neptune would be much appreciated.
http://s24.photobucket.com/albums/c21/astixjr/Aircraft%20Turret%20Parts/
Thanks,
Albert Stix Jr.
Historic Aircraft Restoration Museum
Creve Coeur Airport
Maryland Heights, MO
314-324-1066
Home email: astixjr@earthlink.net
Work email: astixjr@checkerbag.com
nvsoar__[20Feb2007]
A telephone call today from Marilyn Fuller advised that her husband Bruce passed away on 11Mar2006. Bruce served in VP2 during 1954-1958 as a LTJG. [nvsoar__04Jan2007]
Notices posted prior to 2007