Ft.Worth 2012 Reunion Recap -- By Jim Welch and Bob Satterwhite

YE HAW! IT WAS FUN !

One hundred-twenty-eight squadron mates came from near (Southlake,TX- 8 miles) and far (Kasilof, AK-4,234 miles, and Pearl City,HI-3,760 miles) to enjoy seeing old friends and making new ones.

We visited Jerry's world (Cowboy Stadium), the governments' money printing plant in Ft Worth, museums in Ft. Worth and Dallas ranging from western art to old aircraft, rode a train, and saw live Longhorns driven down a street in the Stockyards, and then returned to our hotel and got to continue hearing live bull stories from our squadron mates.

We closed the reunion with a bang on Sunday night with a lot of action:

-The JROTC color guard from R. L. Pinkston High School in Dallas did a great job of presenting the colors and leading us in the Pledge of Allegiance.

-The Mayor Pro-Tem of the city of Irving, Mr. Gerald Farris, presented the VP-2 Association with a proclamation from the city, and a Texas flag signed by members of the Texas House of Representatives and flown over the state capitol on Sept 1, 2012 commemorating the establishment of VP-2 on Sept 1, 1948. Former VP-2 CO, Bert Howard accepted on the association's behalf.

- Bob Champoux, our Truculent Turtle fundraising chairman, presented our $50,000 check to Captain Charles E. Ellis, Jr., JAGC, USN (Ret.), Vice President of Development for the Naval Aviation Museum Foundation in Pensacola, who came to our reunion to receive the check and thank the association for the contribution.

-Our dinner music and entertainment was provided by Mr. Dave Tanner who put on a humorous and informative monologue about Texas. It was a really good show.

We wish to thank all of the volunteers who helped make the reunion successful, especially our wives. Thanks to Richard and Shirley Gregory, Dick and Barb Guter, Arley & Ann Hamilton, Greg & Sue Kelley, Doug & Anne Millar, Mike & Barbara O'Gara, Gary & Lynda Porterfield, Bruce & Mary Jo Walker, Bill Bacus, Ira Lee, Al Smith, and to Jim Summitt and his team from the 2010 reunion who provided a wealth of information and got us off to a great start for this reunion.

We loved having you in Texas and look forward to seeing you all at the reunion in Charleston in 2014.



Click on the image for a larger version

| | | |
| --- | --- | --- |
| Barb Guter, Doug Millar, Dick Guter | Barbara Finley on a wild bronco | Longhorn cattle drive in Fort Worth |
| Arley Hamilton, Dave Finley and Ron Waters in Cowboy Stadium | Tex-Mex time | Celebrating 50 years as Crew 10 from 1962: Vic Gulliver, Dave Bowen, Floyd Palmer and Rick Dombrowski |
VP-2 Association Reunion - Ft. Worth, TX
October 25-29, 2012

WELCOME YA'LL YEE HAW HOWDY PARDNER



When you get to the VP-2 Reunion, be prepared to meet some friendly folks who talk with a twang…Texas style. Check in, get comfortable, and be ready to enjoy visiting with old and new friends while sharing and reminiscing about Kodiak, Iwakuni, and Vietnam. We know the stories get better with age, so review your stories and be ready.

We know you'll enjoy our Texas hospitality and we are working hard to offer you some great fun and interesting activities during your reunion stay.

We do know how to have a great time and we want you here to enjoy it with us.

Jim & Pat Welch; Bob & Marilyn Satterwhite

Here's the spot -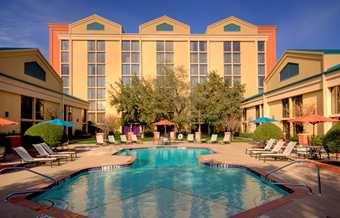 Doubletree by Hilton @ DFW Airport North



The hotel is located two miles northeast of Dallas-Ft. Worth airport (DFW) at
4441 West John Carpenter Freeway, Irving, TX 75063.
Telephone 800-222-8733; fax 972-815-0262

Check out the hotel on the web at dfwairportnorth.doubletree.com

Reservations are the responsibility of each individual and can be made by phone, or use the special hotel reservation website address below to make them on line. If making your reservation by phone, be sure to mention that you are part of the VP-2 Reunion group.

VP-2 room rates: $ 85 single occupancy; $ 95 double occupancy;


plus state & local tax (currently 15% per room per night).


These rates include coupons for a Full Breakfast Buffet daily.

The hotel has extended the group rates 3 days prior to and 3 days after the reunion start and end dates based on room availability.

Reservations will be accepted thru 3:00 PM October 19, 2012. The hotel will continue to accept reservations at our contracted rate after the cut-off date subject to availability.

Reservation changes or cancellations will be accepted without penalty until 4:00 pm three days prior to scheduled arrival.

Complimentary parking at the hotel (including RV).

Complimentary Airport transportation.

Complimentary Wireless Internet Service in Meeting Space and Guest Rooms.

REUNION ITINERARY (work in progress)
Thursday, Oct. 25: Check in; welcome reception.
Friday, Oct. 26: Women's welcome, Association business meeting. Free afternoon and evening.
Saturday, Oct. 27: Lockheed plant tour, Fort Worth Stock Yards.
Sunday, Oct. 28: Non denominational service by our chaplain, Doug Millar, JFK Memorial, Cavanaugh Flight Museum, evening Banquet.
Monday, Oct. 29: Hotel checkout

TO SIGN UP FOR THE REUNION:
Mail your reservation form with a check payable to 'VP-2 Reunion 2012' to

Jim Welch
8601 Terrell Dr
North Richland Hills, TX 76182

Total Cost: $140 per person
$30 Deposit (per person) by 1 April 2012 (non-refundable)
$110 Remainder by 1 August 2012

For those with Internet access:
To get you in the mood for a reunion in Texas, check out the video at www.youtube.com/watch_popup?v=PGukluXzH1E. The video is not about the reunion; it is about having a good time in Texas!!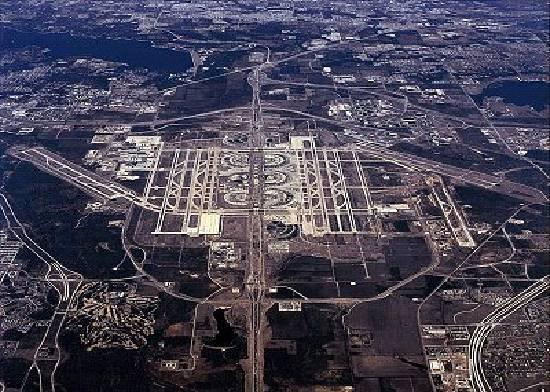 Dallas/Ft. Worth Airport


See the famous Texas Longhorn cattle and real cowboys at the Stock Yard